Hand in Hand: Information Architecture and Search
In this session, we will learn how a good information architecture can influence SharePoint search in Office 365. The speaker will show you a real life example: demonstrate setting up parts of a information architecture, as well as configure search to return more relevant results. Come and see how a little tuning can greatly improve your search experience!
LOCATION
Microsoft MTC
5 Wayside Rd
Burlington, MA
Speaker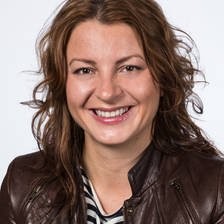 Beatrice Baciu
Beatrice Baciu has over 11 years of experience in consulting, software development, and project management. Throughout her career, she filled the role of Solutions Architect on a wide range of projects built around Microsoft and other technologies.  A true veteran of SharePoint, Beatrice moves fluidly among custom development, heavy application configuration, and user interface components.  Passionate about the quality of her work, she always strives to provide scalable and reusable solutions that not only solve clients' real business needs, but also set them up for future success.  During her career she has worked across many industries, but lately her concentration has been on financial services, pharmaceuticals and education.