Enterprise Project Portfolio Management in Office 365
Almost every organization utilizes a form of project management.  Many are dissatisfied with the currently available options in the marketplace.  If you already use Office 365 there is an extremely robust infrastructure available to you beyond disconnected features like Planner, team sites, and task lists.  If you are looking for a better solution to manage your portfolio of projects, resource planning, advanced reporting and provide data visualization for project costing, and resource utilization; this presentation will show how you can create it all in a platform you already own.  The opportunities for daily project management, task assignment, issues resolution, and timesheet capturing will all be discussed to include a true full-service solution.
 
This presentation will focus on the capabilities of Office 365 and Project Server Online, Power BI, Excel, and SharePoint to demonstrate an enterprise quality project and portfolio management solution that doesn't require any additional software purchases beyond with is available from Microsoft right now.  We will also provide a sneak peek at some next generation capabilities to connect this robust infrastructure of projects and tasks directly to an interface similar to Planner or Trello to provide a truly integrated experience of strong and predictable management with the flexibility for end-users to manage tasks within their own unique needs.
LOCATION
Microsoft MTC
5 Wayside Rd
Burlington, MA
Speaker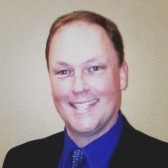 Ryan Thomas
Ryan has spent 20 years in the technology industry, bringing to his role as Timlin Enterprises' founder and CEO a sense of vision, efficiency and passion for the people, service and technology within the organization.  He is responsible for the management, operations and growth of Timlin Enterprises.