Troubleshooting Performance Issues in SharePoint Online Sites
Since its introduction, the growth in popularity and compelling value of Office 365 have resulted in many organizations adopting SharePoint Online rather than building an on-premises implementation. Building SharePoint Online sites shouldn't be approached with the same mindset as on-premises site construction, though. In this session, we'll explore some of the key differences between SharePoint Online and SharePoint on-premises that impact performance and affect site design. We'll examine why developing for the cloud is different, identify common performance issues/concerns, and demonstrate some good (and not-so-good) site construction approaches. We'll also look at some hands-on troubleshooting techniques that are available for diagnosing common SharePoint Online performance issues, as well as some solutions that can be applied. At the conclusion of this session, participants will have a greater understanding of SharePoint Online, how to build snappy sites in SharePoint Online, and how to conduct basic performance troubleshooting in the cloud.
LOCATION
Microsoft MTC
5 Wayside Rd
Burlington, MA
Speaker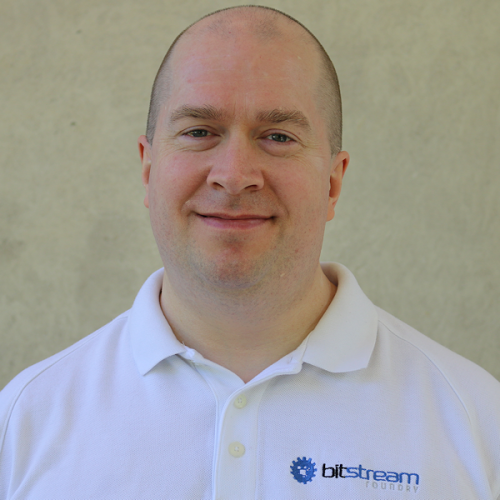 Sean P. McDonough
Sean is a consultant and the owner of Bitstream Foundry, a Cincinnati-based provider of SharePoint and Office 365/Microsoft 365 solutions, services, software, and consulting. Microsoft certified MCP, MCTS, and MCPD, Sean has over two decades of experience developing software, building infrastructures, and solving technical problems. Unable to take anything except the deep dive into any role, Sean has acquired a diverse and expansive skill set as consultant, product manager, solution architect, team lead, administrator, and platform evangelist through the years. Some might label his passion for all things tech related as borderline 'obsession', but it is equal only to his desire to share those discoveries and experiences with others as author, blogger, and frequent speaker/instructor at technical conferences, user groups, and similar events all over North America. Sean is also a Microsoft MVP. He can be reached through his blog (https://SharePointInterface.com) or on Twitter (@spmcdonough)
Register
You can join us in person or online!