Introduction to the Microsoft Graph for Low-Code, Pro-Code, and IT Admins
The Microsoft Graph is the main API for Office 365. It's a simple REST service, so you can call it from pretty much anywhere, and it gives you access to all the content in your tenant, including users and groups, Teams, SharePoint, Planner, and more. In this demo-filled session, you'll learn how to call the Graph from the Power Platform, PowerShell, Teams applications, SharePoint Framework, HTML pages - pretty much everywhere! You'll also learn when to use native APIs such as SharePoint REST and CSOM and when to use the Graph. Please join this session and open the potential of the Microsoft Graph to your programs and scripts!
LOCATION
Online Only
Boston, MA 02114
Speaker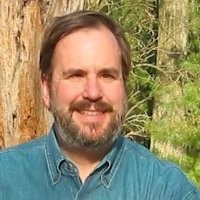 Bob German
Bob German is a Partner Technology Architect for Microsoft, where he helps partners to be successful with Office 365 development. Prior to rejoining Microsoft, he was a Principal Architect at BlueMetal Architects, where he lead SharePoint development and deployment engagements for enterprise customers. Prior to that, he was an architect for the Microsoft Technology Center in Boston, MA; He also worked for Microsoft Consulting Services building and tuning web sites and other networking solutions.
Register
You can join us in person or online!