Case Study: Visio Visuals in Power BI for a Theme Park Operator
How does a theme park operator put data in the hands of front line workers? By visualizing it in a context the workers already know. A collection of charts and graphs on a BI dashboard can be useful, but without context you're likely to miss key insights. For example, the red bars on a hospital's environmental monitoring dashboard may alert you that a problem exists, but when you can click the red bars and see the exact location of the problem on a floor plan, you can formulate an immediate response. Similarly, when a dashboard includes a network diagram that shows real-time server status and you can click a failed server to see the data required to initiate a fix, you're two steps ahead. How do you achieve this level of insight? There's no better way to add context than to enhance Power BI reports with floor plans, network diagrams, process maps, or org charts created in Visio. The session will include multiple Visio/PBI examples from a current project for a theme park operator.
JOIN US IN PERSON OR ONLINE!
Register to receive an email with remote connection details.
For those joining us in person, please be advised of the following Microsoft Vaccination Policy that is strictly enforced.
Guests and customers will be able to provide proof of vaccination or self-attest to having received a negative COVID-19 test within the previous week via HealthCheck.
Guests who do not upload proof of vaccination must wear a face covering onsite.
Guests and customers should follow local requirements for face coverings.
If a guest or customer has uploaded their proof of vaccination, it will be valid for 30 days. After that period, they will need to re-upload if they plan to visit a Microsoft site again.
Microsoft is not able to offer an alternative process for guests and customers who can neither provide proof of vaccination nor attest to a negative test result in the last week.
Microsoft's vaccination policy will be enforced for all employees, visitors, external staff, guests, and customers.
LOCATION
Microsoft MTC
5 Wayside Rd
Burlington, MA
Speaker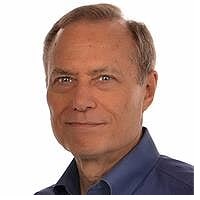 Scott A. Helmers
Scott A. Helmers is a Partner at the Harvard Computing Group, a software and consulting firm that assists clients with understanding and implementing business process solutions. He is a co-inventor of TaskMap (TaskMap.com), a Visio add-in that allows anyone to document, analyze, and improve their business processes. Scott has worked with clients in ten countries on projects involving process mapping and redesign, knowledge management, and technology training.
Scott has been named a Microsoft Valuable Professional (MVP) for Visio every year since 2008, one of only six people in the world to hold that distinction. He is a course author for LinkedIn Learning (bit.ly/LILearning-Author), a Senior Instructor with Netmind, and is the author of four books from Microsoft Press, including Visio 2016 Step by Step (VisioStepByStep.com).
Register
You can join us in person or online!