OneDrive for Business: Administration, Security and Compliance
In this technical session, Oliver will share his experiences around deploying OneDrive for Business to the Enterprise. He will walk through the planning steps required to ensure a successful rollout, along with the options for securing data and keeping it compliant once it moves to OneDrive for Business. The intended audience would be I.T. Admins managing OneDrive for Business and Office 365, along with anyone interested in learning more about the security and compliance features of Office 365. ​​
LOCATION
Microsoft MTC
5 Wayside Dr
Burlington, MA
Speaker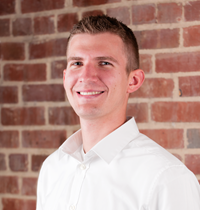 Oliver Bartholdson
Oliver Bartholdson is a certified SharePoint consultant currently working for the DC-based company New Signature. He is focused on transforming the business productivity experience for customers through the development of SharePoint Online solutions. While getting his start in on-premises SharePoint administration and training, Oliver has since narrowed his focus to SharePoint Online and Office 365 applications. Most recently Oliver served as the Manager of SharePoint Services at Planet Technologies and the Director of SharePoint Services at Comparex (formerly Cloudbearing). Oliver earned his B.S. from Boston Baptist College and resides in Kingston, Massachusetts. ​