Next Gen Collaboration with Office 365 Groups
Office 365 Groups helps you collaborate by easily bringing together your colleagues and the applications you need to get work done. Office 365 Groups leverages a standard definition for team membership and permissions across Microsoft Exchange, SharePoint, and later Skype for Business, Yammer and the rest of Office 365, managed through Microsoft Azure Active Directory. Come learn about the future of self-service collaboration designed to support dynamic teams in your company.
With the dramatic increase in collaborative content over the past number of years, finding the information or person you need, can become ever more challenging.   Find information and the right person quickly. Delve has established people as a simplifying metaphor to quickly re-find information and stay in the know of what happens around the people who matter to you. Learn how the people experience in Delve helps with finding of information, broad discovery, and discovery of expertise to boost collaboration in your organization. This sessions showcases the advancements of the people experience in Delve which provides a 360 degree view of a person in Office 365, enabling you to discover who does what and who knows what in your organization.
LOCATION
Microsoft NERD
1 Memorial Drive
Cambridge, MA
Speaker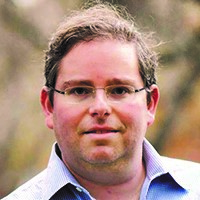 Dave Feldman
Dave is an Office Servers and Services MVP and Associate Director of Collaboration at Shire focused on SharePoint and Office 365. In this role, he is responsible for leadership and technical direction of Intranet and Collaboration platforms for a 25K+ employee global biotechnology company. A technical leader, solution architect, and developer with more than 20 years of experience working with Microsoft technologies, Dave has spent the past ten years dedicated to SharePoint and Business Intelligence. From the largest enterprise customers to small businesses, Dave focused on understanding the business problem or opportunity then driving solutions through deep technical understanding and user focused design. Dave is the author of "Developing Business Intelligence Apps for SharePoint." by O'Reilly Press and frequently speaks about SharePoint and Business Intelligence around the world.