Going with the Flow: Rationalizing the Workflow Options in SharePoint Online
Microsoft has confused its workflow story by adding two new technologies, Microsoft Flow and Azure Logic Apps, to its existing workflow engines in SharePoint. Which one should you use, and when?
This session will clear up all that confusion! We'll start with an overview of Flow and Logic Apps, along with a brief review of SharePoint's two workflow engines. Then you'll learn how to use them, separately or together, to solve real world business problems. Please join in for a comprehensive and practical session on all of SharePoint's workflow options!
LOCATION
Datto/Backupify
50 Milk St
Boston, MA
Speaker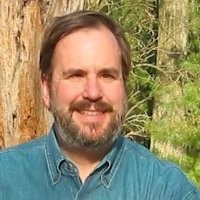 Bob German
Bob German is a Principal Architect at BlueMetal Architects, where he leads SharePoint architecture and development engagements for enterprise customers. Bob has been developing on the SharePoint platform since it was called "Site Server", and is a Microsoft MVP for Office Development and Office Services and Servers. Over the last few years, Bob has demonstrated "future-proof" client side solutions that allow code reuse from legacy SharePoint to the Add-in model and the forthcoming SharePoint Framework.