From Flowcharts to Action: Design in Visio and Execute in Power Automate
The number one reason people use Visio is to create flowcharts or process maps. However, taking the next step – moving from a diagram of process steps to executing those steps – has been a challenge, at best. That's all changed with integration between Visio and Microsoft Power Automate. It's true that Automate has its own visual layout tool, but it's not Visio! Why not use the best-in-class product for each purpose: lay out the process in Visio and then take action in Automate? Attend this session to see live demonstrations of this important new integration in the Microsoft M365 product suite.
You will learn to:
• Design process flows in Visio
• Export flowcharts to Power Automate
• Execute Visio-designed processes using Power Automate
LOCATION
Microsoft MTC
5 Wayside Rd
Burlington, MA
Speaker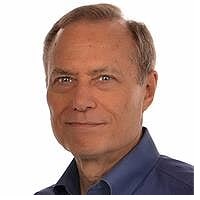 Scott A. Helmers
Scott Helmers is the author of five books, including Visio 2016 Step by Step, Visio 2013 Step by Step, and Visio 2010 Step by Step (Microsoft Press), and is a course author for LinkedIn Learning. He is a business process consultant, application designer, writer, and trainer who is constantly fascinated and energized by the power of Visio, for which Microsoft has named him a Most Valuable Professional every year since 2008. He's a co-inventor of TaskMap, a Visio add-in for documenting all aspects of any business process, and has assisted clients in 10 countries. When not at his keyboard Scott can be found riding his bicycle or dabbling in community theater.
Register
You can join us in person or online!